Virtual Event Coaching Services
You're going to be participating in virtual events; they are here to stay. Our team has the experience of hosting and presenting to in-person, virtual and hybrid audiences spanning decades. Whether you are preparing for your first virtual event or looking to skill up for a high-visibility hybrid conference, we want to help you prepare to be your best.
Let's make a plan and do something great together!
We know that after all the pivots made in 2020 many folks have become proficient with virtual meeting platforms and may not need live event production support for every meeting and conference. However, the virtual event world is rapidly growing and changing – especially now that hybrid or blending events are on the horizon. Our Virtual Event Coaching Services can be applied as a stand-alone solution to help your team strategize, skill up, and learn new production practices.
Module based learning
We've created three coaching modules to help you and your team be best prepared for your virtual events, but this is not a generic out-of-the-box solution. With every coaching module our instructors will learn the details of your business needs, limitations and successes. From this discovery we will develop a customized approach to your project and team demands.
Pro Presenter
For keynote speakers, educators, fundraisers, marketers or anyone who wishes to make an impact, inspire engagement or close the deal. We'll give you the tools to empower you to command a virtual audience, even if you can't see all of their faces.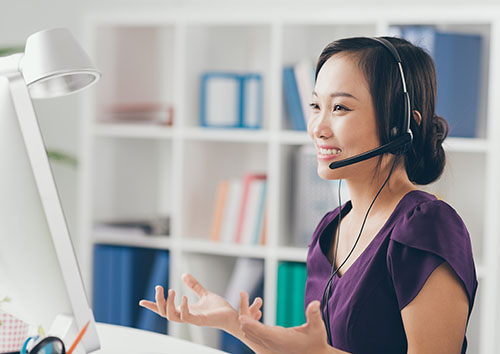 Service Details
Recommended capacity: 1-5 people; sessions are highly interactive and specific to your use case.
Suggested Topics: Audio/Video optimization, hardware optimization, location consulting, generating & managing participant engagement, presentation preparation & delivery, content development, deliverables & handouts, pacing for accessibility modes
Exclusive content: Gain access to custom content designed just for you and your team: script outlines, cue sheets & and run of show, handouts and tip sheets.
Expert Host
For virtual event moderators and staff that wish to execute a flawless virtual event every time. Together, we dive into your preferred platform to highlight key processes, technology knowhow and best practices to hone your hosting skills and never miss a beat.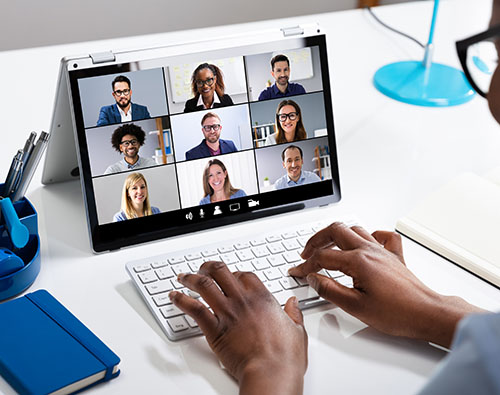 Service Details
Recommended capacity: 1-10 people; sessions are highly interactive and specific to your use case.
Suggested Topics: Audio/Video/Connectivity troubleshooting & optimization, hardware optimization, location support practices, scheduling & communications, project management, platform in-session management and best practices

Exclusive content: Gain access to custom content designed just for you and your team: templates, settings guides, run of show documentation, handouts and tip sheets.
Use Case Development & Strategy
For organizations that want to accelerate their virtual event programs with a keen focus on great results, we offer a deep dive into your use case and processes to help ensure that your program is successful and sustainable.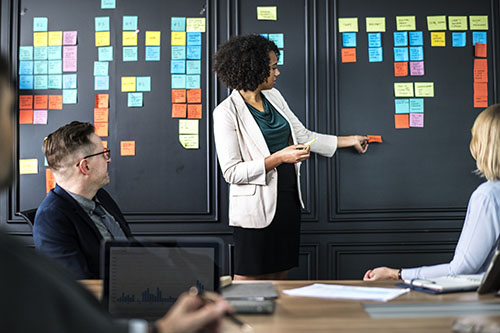 Service Details
Recommended capacity: 1-5 people and geared to those focused on event planning and technical coordination
Suggested Topics: Use case analysis, platform adoption & migration, identifying human capital, mission & strategy development
Exclusive content: Access to custom content designed just for you and your team: use case report and guides, strategy summary, prep and tech sheets for your future participants and key stakeholders
FAQs
How long does it take to complete a module?
We recommend completing a module in the space of 2-4 weeks, but we can offer accelerated programs if you prefer. We understand that people learn best by doing. We want you to have time to think about and implement your learning so that we can meet with a deeper understanding as your program evolves.
How do we use our time together?
All modules include the suggested time allotments:
30 minute planning meeting

We work together to set a course plan for your module

2 hours of live, virtual coaching and instruction

Recommended increments of 30-60 minutes
Sessions are recorded for future reference

30 minute follow-up meeting

Review and assess module successes
Identify areas for future focus
Set a plan to go forward
What about ongoing support after the module is completed?
We would love to host you and your team for another module or you may inquire about our ongoing services for Virtual Event Coaching and Event Production. Reference services.
I have an event coming up soon. How does this help me?
Our coaching services are here to help you prepare at any phase of the journey. We offer Virtual Event Production Services to implement alongside our Virtual Event Consulting Services as a compliment to your skills development. Add GUIDE Project Management and our CHiT Chat Technical Support to your event offering for a complete suite of services to ensure that you, your team and your participants are well supported throughout the lifecycle of your events.
What is the cost?
Each module is $2,000 and includes a custom designed course, 3 hours of live instruction time, and a library of recording and resources for your ongoing development.
Do you offer discounts?
Yes! We are offering all three modules for $5,250 – that's a savings of 12%.
We love supporting our non-profit friends. Ask us about our work with 501(c)(3) nonprofit groups.
Ready to get started?
You made it this far – let's talk some more and see how we can help your team.